Prospective Homeowners
Your Property Management Partners on Highway 30A!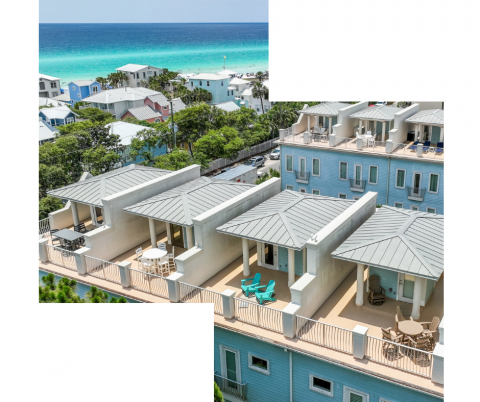 You can trust us to be your local resource and single point partner for accountability!
Generating the best financial return while keeping guests coming back every year! Vacation rental owners see their properties not only as one of their most valuable investments, but also as their home away from home! Let us tell you why Coastal 30A Destinations is THE top choice for property management on 30A!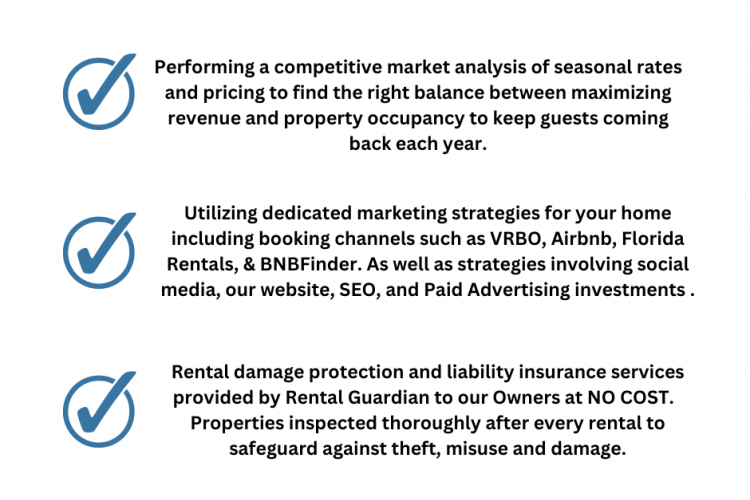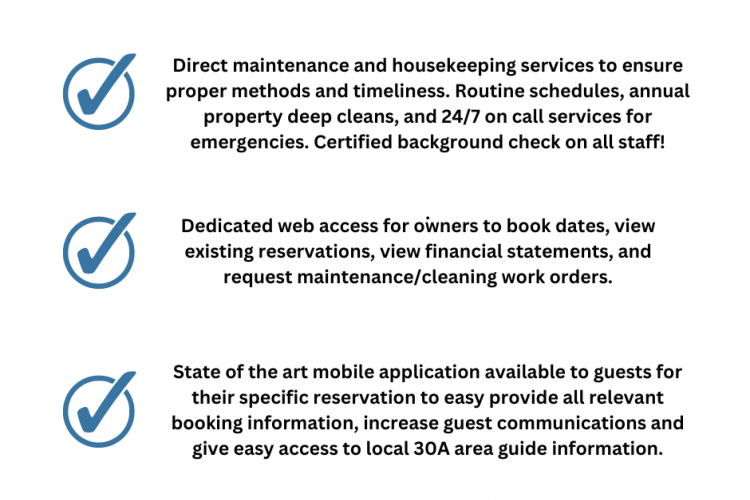 Interested in Learning More About Our Property Management Services?
To learn more about how Coastal 30A Destinations partners with owners to manage properties to generate the best financial returns, maintain and enhance property values, and provide an unrivaled guest experience, please call Amy Murphy, Coastal 30A Manager to schedule a prospective owner meeting!
Amy Murphy, Coastal 30A Property Manager
(866) 262- 7830